Liveable Lifestyles™ Creates Modern Masterpiece for Aqua Penthouse
The spectacular penthouse at Aqua Midtown is a vibrant modern design with African accents created by Liveable Lifestyles for luxury rental company Infinito. Atlanta-based Infinito leases fully-furnished penthouse residences to celebrities, athletes and high-level corporate executives in Atlanta on long-term assignments. The three-bed, three-and-a-half bath residence on the 25th and top floor features a private elevator, master bath Jacuzzi and hardwood and travertine floors throughout. Jim Weinberg, creator of Liveable Lifestyles, used prime colors including "sun yellow," "cobalt blue," and "burnt orange" to capitalize on the bright natural tones pouring through floor-to-ceiling windows. Transparent draperies underscore the "open air" feel of the penthouse and further enhance "flow" throughout the one-level floor plan.
Original art is a focus, with an emphasis on the work of Zimbabwean sculptor Kennedy Musekiwa and award-winning photography from Venezuelan artist Leonardo Alvarez. Liveable Lifestyles will next collaborate with Infinito on the 3,332-square-foot penthouse at 1010 Midtown, on the corner of 11th and Peachtree streets on the Midtown Mile. The three-bed, three-and-a-half-bath residence on the 34th floor will feature a modern design concept with a focus on original art.
Photos by Parish Kohanim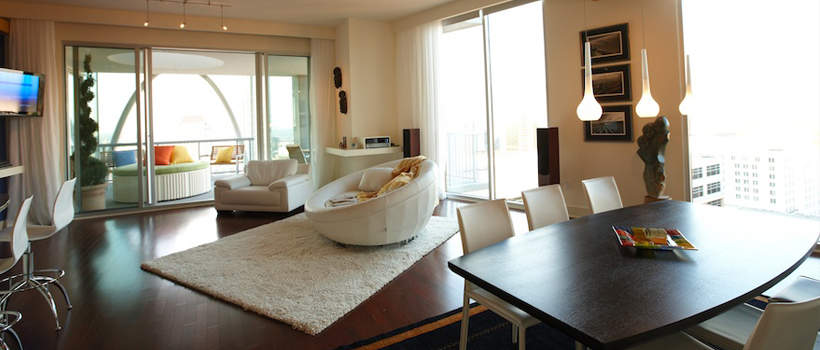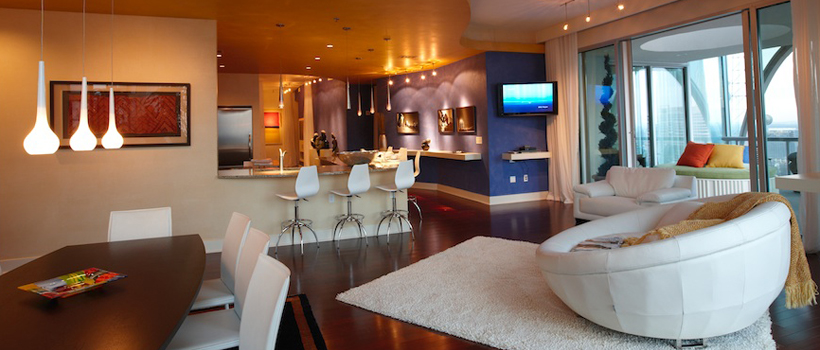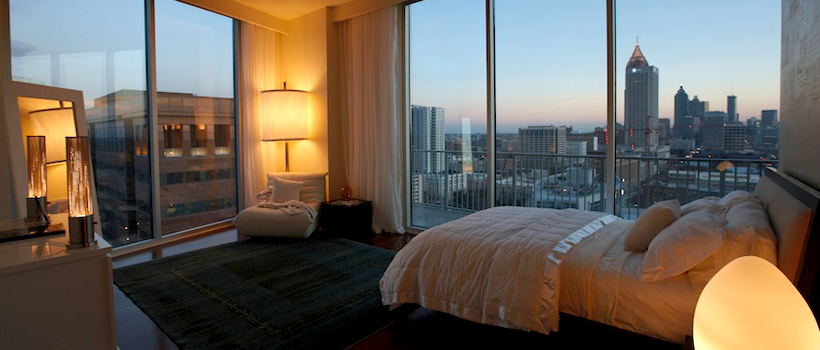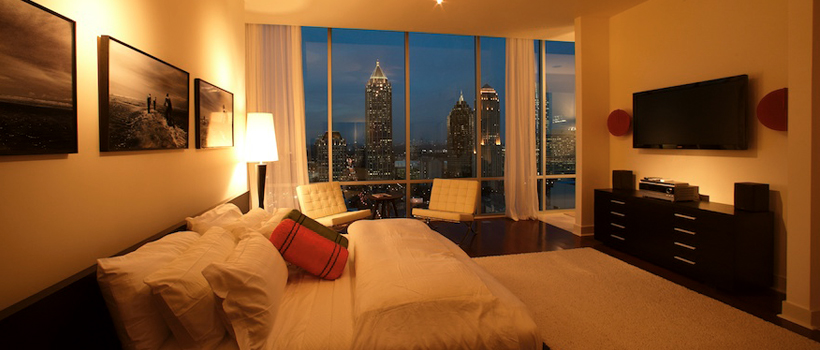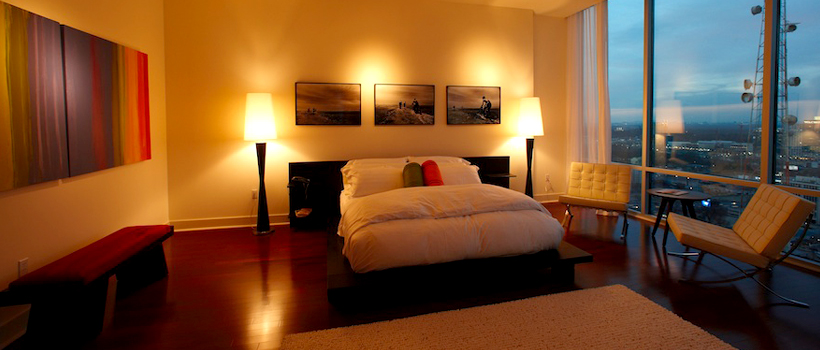 Liveable Lifestyles™ is a new brand of fully-furnished residence packages created by renowned interior designer Jim Weinberg. Home buyers choose one of 14 styles, then select a color palette, and Liveable Lifestyles™ installs your fully-furnished home (including sheets, plates and accessories) in 30 days or less. For more information, call (404) 355-5999 or email jw@liveablelifestyles.com